Where to Find a Charter on the Broadwater: How to Tell the Good Charters from the Rest
Stretching from Southport to the Southernmost part of Moreton Bay, the Gold Coast Broadwater is a vast body of water containing a large population of marine life, making it an excellent fishing spot, while its location allows for beautiful ferry rides between the many exciting developments that surround it. In fact, the region surrounding the Broadwater is one of the fastest developing urban areas in the developed world. That doesn't mean you can't still enjoy the simple pleasures of being out on the water, though.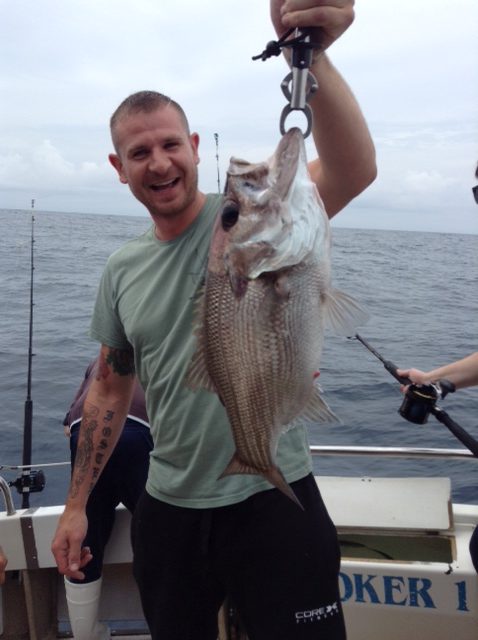 Whether you're interested in fishing, or in seeing the wildlife up close with a scuba diving or whale watching tour, you might be interested in hiring a charter. Exploring the Broadwater is much easier (and a lot more fun) when you have the right people to take you on the journey. After all, and good charters also use state of the art equipment to make sure that you're able to do whatever it is you're out to accomplish with the best tools available, whether it's rods and reels for fishing, or scuba gear for a dive beneath the surface.
Hooker 1 Fishing Charters has everything you need for a memorable cruise on the Broadwater, including top quality Shimano fishing gear and a powerful engine providing top speeds of up to 20 knots. With an experienced and knowledgeable staff, we offer one of the most comprehensive charters serving the Broadwater. This area has never been as accessible or enjoyable as it is when you explore it with Hooker 1 Fishing Charters.
Choose a Locally Owned Company for Your Broadwater Charter
Going with a small operation is often a much better way to charter a boat than dealing with large companies. This is because a single craft crewed by locals is much more likely to take you to some of the best-hidden spots in the area, whereas a larger company is more likely to be focused on their bottom line and less apt to understand the unique traits of each area they serve. Hooker 1 is crewed exclusively by people who have been sailing in these waters for years, and we're more than happy to show you where all the best fishing, diving, or sightseeing spots are. Cruising with us is a great way to find the secret spots that larger operations aren't even aware of. We can also take you out for private tours.
Party on the Water
Charters aren't just for tourists and explorers. They're also an excellent way to enjoy the water in high style. If you're looking for a unique way to celebrate an accomplishment or a milestone at work, our onboard saloon is a great location for your next corporate party or special event. There's no end to the fun you can have once we've left the dock, so call Hooker 1 Fishing Charters today and book your event—whether you're a partygoer, an adventurer, or a sightseer.