Hooker 1 Fishing Charters Gold Coast

Get Up Close And Personal
With These Majestic Giants
Awesome Fishing
All Year Round
The Ultimate Gold Coast Fishing Charter Experience
Our Captain & Crew has over 20 years experience fishing on the Gold Coast!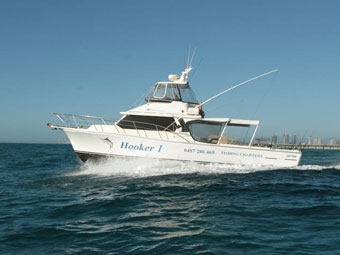 Private Charters
Private Gold Coast Fishing Charters are ideal for Corporate Events, Bucks Days, Parties, Hens days, or Broadwater Cruising.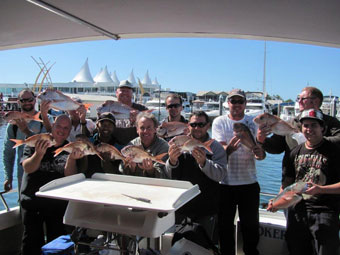 Shared Charters
Shared Gold Coast fishing charters give the opportunity for individuals to come together to lower the cost of their charter boat trip.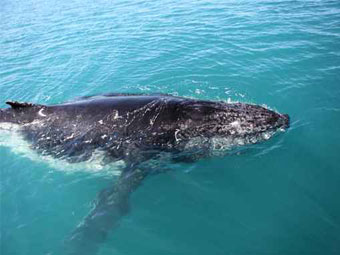 Whale Watching
Experience the amazing thrill of getting up close and personal with migrating Humpback Whales on the Gold Coast.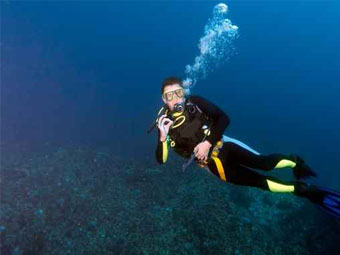 Scuba Diving
Hooker 1 is ideally located to get your dive group to where ever you wish to explore. Less time getting there more time diving.
Reef Fishing
Game Fishing
Deep Sea Fishing
Scuba Diving
Whale Watching
Gold Coast Cruising
Gold Coast Fishing Charters
Welcome Aboard Hooker 1
Whether you're a beginner or a seasoned angler, Hooker 1 Gold Coast Fishing Charters has the experience and expertise to provide you with a great, fun filled Gold Coast fishing and boating experience. Situated on the beautiful Gold Coast Hooker 1 fishing charters can make your fishing dreams come true. We are a locally owned and operated Gold Coast Fishing Charters that is dedicated to giving fishing enthusiasts the ultimate fishing adventure. We offer half day or full day reef and game fishing charters with all bait and tackle, morning tea, lunch, Icy cold drinks and coffee provided. You keep what you catch and your fish are cleaned and bagged for your convenience. Our experienced crew will assist you in every way possible to ensure your day is successful and enjoyable.
Why Choose Us
Whether it's deep sea fishing, reef fishing or game fishing, Hooker 1 Gold Coast Fishing Charters has the local knowledge and experience to make your fishing experience a success! The Gold Coast offshore waters is home to a wide variety of fish species year round. From reef fishing for Snapper or Pearl Perch to trolling for Marlin or Tuna we are here to fulfill your fishing desire. With over 20 years experience, Capt. Ash and his crew have the knowledge and expertise to ensure you have the best Gold Coast fishing  trip possible. Make your Gold Coast holiday memorable and book the fishing trip of a lifetime.
Looking for Fishing Charters on the Gold Coast , look no further!
Book Now For The Ultimate Gold Coast Fishing Experience
Make your Gold Coast holiday one to remember.